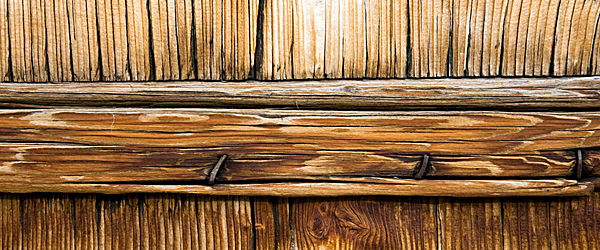 FAQs
What legal services does LeGrant Law Firm provide?
LeGrant Law Firm specializes in employment law and civil rights. We occasionally handle other kinds of legal matters, such as those involving personal injury and contract disputes. Please see Our Services for more detailed information. If we cannot help you for any reason, we will try to put you in touch with a well-qualified attorney who can.
What is "employment law," exactly?
Simply put, employment law refers to the body of law that regulates"at least in certain respects"the employer-employee relationship. Among other things, it involves: the prohibition against making important employment decisions based on protected categories (age, race, national origin, sex, disability, religion, sexual orientation, gender identity, etc.); how, when, and the rate at which employees are compensated; the right to take a medical leave of absence under certain circumstances; workplace drug and alcohol testing; the accommodation of disabilities; the review and negotiation of severance agreements and other employment-related contracts; and even the right to access certain employment records. Please see Areas of Practice for more detailed information in this regard.
Employment law is set forth by statutory law (laws passed by Congress or state legislatures), common law (law established by courts), administrative law (laws that govern certain government agencies), and sometimes constitutional law (law as established by the United States Constitution or state constitution). There are federal and state employment laws. In many employment law matters, both Iowa law and federal come into play, and in some cases, several different kinds of employment laws come into play.
How much does it cost to retain LeGrant Law Firm?
We handle most employment matters on a contingency basis, which means you do not owe us a fee for our services unless we make a recovery for you. Under a contingency fee arrangement, if we make a recovery on your behalf, you pay us a percentage of that recovery as a fee instead of paying us at an hourly rate. We provide representation in certain kinds of employment matters on an hourly basis and offer flat fee arrangements in other kinds of employment matters. We are committed to working with our clients to identify a fee arrangement that is fair, easily understandable, and sensible.
It should be noted that whatever fee arrangement you come to with LeGrant Law Firm, you are ultimately responsible for your case's expenses. Those expenses include, among other things: filing fees, copying and printing charges, long distance phone calls, expert witness fees, and deposition costs. We are generally willing to advance a portion of such expenses for our clients.
How do I retain/hire LeGrant Law Firm?
Simply contact the firm to inquire about representation. We will gather preliminary information from you about your matter, and if we think we can help you, we will invite you to meet with us and explore your situation in more detail. For most employment matters we do not charge any fee for an initial consultation with us.
What if I need help but cannot meet with LeGrant Law Firm during the normal business day?
We offer evening and weekend appointments by request.
What are the typical stages of an employment case?
The first step in certain kinds of employment cases is to file a charge of discrimination with the Iowa Civil Rights Commission, Equal Employment Opportunity Commission, or local civil rights agency. After we obtain from that commission or agency a "right-to-sue" letter which allows you to pursue your claims in court, we file a lawsuit (called a "petition" or "complaint") to which the defendant responds with either an answer or a motion (which asks the court to take a certain action). The next step is to obtain a trial date and other case deadlines and then begin "discovery," which is the exchange of information between the parties via written questions, document requests, and depositions. After the discovery process concludes, we prepare for trial and then try the case to either a jury or a judge. Post-trial motions typically follow a verdict, and each party has appeal rights after court issues its rulings on those motions.
Not every kind of case requires a right-to-sue letter, and there is a deadline for each case, so it is important to consult a well-qualified employment attorney who can advise you in this regard.
Are there any deadlines for filing or pursuing an employment case?
Yes, there are deadlines for every employment case. The deadline for any given case depends on what that case involves. For instance, the deadline may be as short as 45 days in cases with the federal government but as long as five years in other kinds of cases. Many cases have still other deadlines, such as 300 days and two years. It is important to consult a well-qualified employment attorney who can advise you on such matters.
How much is my case worth?
From a practical perspective, LeGrant Law Firm is selective about the cases we take on, and we certainly would not agree to represent you if we did not find your case compelling. Nonetheless, we cannot guarantee favorable jury verdicts or large settlements. As your case develops, and as we discover evidence that we can use at trial, we will have a better idea of your chances for success and what your case may be "worth." We will strive to be as candid as possible with our clients with respect to these matters.
From a technical perspective, the answer to such a question depends on the remedies that the law authorizes us to recover or pursue and the amount of pay and benefits you have lost as a result of the unlawful employment action. For example, some kinds of employment laws allow for the recovery of emotional distress/mental anguish damages, while others do not. To put it simply, each kind of employment law has a corresponding set of remedies. Our expertise in this area allows us to quickly identify and pursue such remedies based on the facts of your particular case.
Can LeGrant Law Firm help me even if I am having a legal dispute with my current employer?
Yes, we routinely provide representation to individuals who have questions about their legal rights, or who have legal disputes with their current employer. We understand how difficult and awkward such situations can be and are prepared to guide you through them, whether through consultations with you, negotiations with your employer, administrative proceedings, or even litigation.
LeGrant Law Firm: It's Your Livelihood. Expertise Matters.