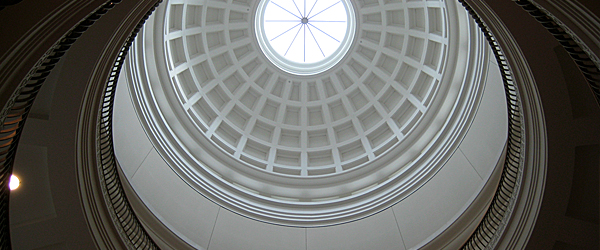 The Firm: Testimonials
At a time when I was battling an aggressive form of leukemia, my employer, Polk County Public Works Department, requested that I begin doing outdoor manual labor that would have been a detriment to my health. I sought to exercise my civil rights regarding the demands made by my employer and my employer's response was unlawful and unreasonable. Their actions caused me a considerable amount of grief and a downgrade in pay. My employer seemed oblivious to the burden of my leukemia and careless about my civil rights. I filed a civil rights complaint and a few months later I was very fortunate to have attorney Andrew LeGrant take on my case.
My case was complicated and Andy worked extremely hard to reveal all the pertinent information. Andy showed a considerable amount of patience and consideration and he was always prompt when returning my phone calls or emails. During the depositions, Andy revealed that Polk County management personnel had little or no training in accommodating employees with a disability. On one day of depositions, when Andy left the room, the Polk County attorneys complimented his organizational skills. I developed a great deal of confidence in Andy and in the outcome of the case. Andy's superior talent resulted in a nice stockpile of ammunition for trial. Andy showed that he could fight to the finish and he helped me obtain a very good settlement agreement.
I do highly recommend Andy LeGrant to anyone needing an energetic, articulate and intelligent attorney. I am grateful that those who have been burdened by a disability and a civil rights violation have Andy LeGrant on our side.
Richard Widman, August 10, 2011
My experience with Mr. LeGrant was wonderful. Throughout the case I felt as if we were always in control. I had never dealt with a lawyer or case of any kind before this. Mr. LeGrant would always take as much time as needed to answer all of my questions during each step of the case and explain exactly what was happening and what was expected of me. I feel that we had so much success because of his ability to communicate how we would handle each step. From the first phone call to the firm to the day the case was settled Mr. LeGrant was extremely professional and always did what was best for me. This settlement was life changing for me and to this day I am extremely grateful for Mr. LeGrant's hard work.
Jon L.
After quitting my place of employment because of harassment in many areas I decided to seek legal advice from an attorney. I called Mr. LeGrant's office and briefly told my story and within a few days I was in his office telling the whole story about the harassment I went through with that company. Mr. LeGrant never rushed or rushed me during the consultation. He was very compassionate to what I went through. He is very knowledgeable in employment law and civil rights and explained all the laws that the company had broken while I was employed with them. After a lengthy conversation with him I hired him on the spot. If I had questions or concerns about my case he was always quick to respond back to me. I was extremely impressed on how fast and hard he acted upon my case and how fast it was settled. I am very happy with the outcome and I would recommend him to anyone who has/had gone through what I went through.
Jill C.
I have great respect and appreciation of Andy. His thorough knowledge of employment law led to an expeditious and positive outcome for our situation. Once Andy got involved, things rapidly progressed to a conclusion that far exceeded what I had been hoping for. His skill at building a case that was a winner in every aspect almost immediately gained the attention of our opponents. The focus soon shifted to settlement options where Andy's negotiation skill proved again how lucky we were to have him on our team. I wouldn't wish a bad situation like this on anyone...but if you ever need an attorney to remedy a bad employment situation, I highly recommend Andy LeGrant.
Russell B.
The LeGrant Law Firm was a referral from a friend who had used the firm's services. After hearing about my friend's experience, I immediately engaged the firm's counsel. Andy and Maggie met with me promptly and since day one, they both kept me apprised of my case's progress. Regardless of the complexity of my case, Andy and Maggie took the time to understand me as a person and literally put themselves in "my shoes." I am fortunate to have had the LeGrant team on my side because of their tenacity and dedication, my case resulted in an exceedingly favorable outcome. I highly recommend the LeGrant Law Firm. Should you encounter an unfortunate situation related to your job, I trust Andy and Maggie will fight for your rights until the end of your case and beyond.
Maria P.
I was at wits' end when I found Tom Duff and Andy LeGrant. These guys were willing to listen to my situation, offer solutions and enthusiastically took my case on. As the case progressed they ferreted out collusion by my employer and their insurance company. The truth came out in my favor and a settlement was made by my ex-employer prior to trial. I would highly recommend Andy and Tom to anyone needing their services!!!
Stacy
I wanted to take this time to say how thankful that I am for the professionalism I received from Andy LeGrant and Maggie White. I would recommended them to anybody who is looking for a very high class, upfront attorney.
Sincerely Yours, Shawn Venenga
When first contacting Mr. LeGrant's firm they were very compassionate about my concerns with what I had dealt with from my previous employer...it went from a phone conference to me and my husband sitting with Andy and Maggie discussing what I had gone through during my employment. Throughout the case I felt like Andy and Maggie both did a fine job in figuring the actual facts of the case and coming to a agreement with hard work and effort put in! I never dealt with this before and they both did a great job in helping me along and preparing a case! I would definitely recommend Andy and Maggie, as both are the best at what they do!
Wayne DeVore
Andy LeGrant is definitely an exceptional attorney and is very knowledgeable and adept in his field of law. He is highly attentive and responsive to your needs. Andy is honest and will tell you to the best of his ability if something can or cannot be done. My experience with Andy and LeGrant Law Firm is that he truly cares about his clients and has passion for what he does. I would without hesitation recommend to anyone who needs effective representation to seek the services of LeGrant Law firm. In my opinion Andy LeGrant is the best.
Sincerely, Robert Gusomano
I quit working with my employer after a tragic event during a conference where I was sexually harassed. It was the hardest thing for me to tell my husband but after telling him, he encouraged I seek legal counsel. I just wanted to rinse my hands of the whole experience but I reached out to LeGrant Law Firm and was sitting in his office a few days later sharing my story. Mr. LeGrant listened and then explained to me how strong of a case I had. He was very informative in how the court would see my case and the route it could go. Mr. LeGrant never made me feel pressured or uncomfortable. It was so nice to feel validated and know that I had been wronged. I decided to proceed and move forward on the harassment suit. LeGrant Law Firm was quick in getting a letter out to the employer and took care of all communications up to the mediation. The mediation was one of the longest days but Mr. LeGrant was sure to keep fighting for my case and what was right. I am happy to say the outcome was in my favor and I felt comforted, informed and reassured during the entire process. While I hope that others don't go through what I went through I would definitely recommend LeGrant Law Firm for any employment law needs.
Karen R.